PROFIBASIC S 533

Heavy duty sanitary facility cleaner

1 L | 5 L | 10 L
PROFIBASIC S 533 is an effective product based on hydrochloric acid, intended for removing rust, limescale and lime deposits from surfaces resistant to strong acids (e.g. toilet pans, bidets, urinals). It is very effective.
Detailed description and how to use
Downloadable files
Order a test product
Detailed description
heavy-duty cleaning
very strong acidic agent
effective
excellent rust removal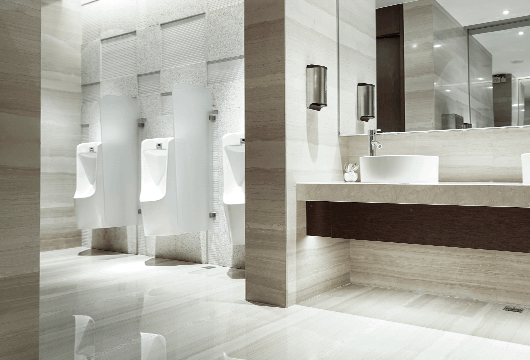 How to use
Ready to use

Apply the product directly to the surface cleaned. Flush with water after 2–3 minutes. In case of strong contamination leave the product for 10 to 15 minutes, then wipe with a brush and brush  with water. In case of very stubborn dirt, repeat the procedure.

ATTENTION!
Do not apply on surfaces sensitive to acids.
Do not mix with products containing chlorine.
Downloadable files
Order a test product