Technology facilities
Training courses in technology, cost optimisation, selection of equipment or OHS regulations improve the qualifications of personnel who directly impact the optimisation of the cleaning process.


A usable area of 192m2 with 12 different types of flooring (including marble, PVC, linoleum, wood, floorboard, fine stoneware, concrete, terracotta, etc.) where all Professional Chemical products can be easily tested


TRAINING SCOPE
Proper selection and application of Lakma Professional products,
Requirements for the safe use of professional cleaning agents,
Influence of the conditions and technique of use on the final effectiveness of the preparations,
Methods for achieving maximum efficiency when using Lakma Professional products,
Selection of preparations adequately to the type of surface, intensity, type of dirt and frequency of cleaning.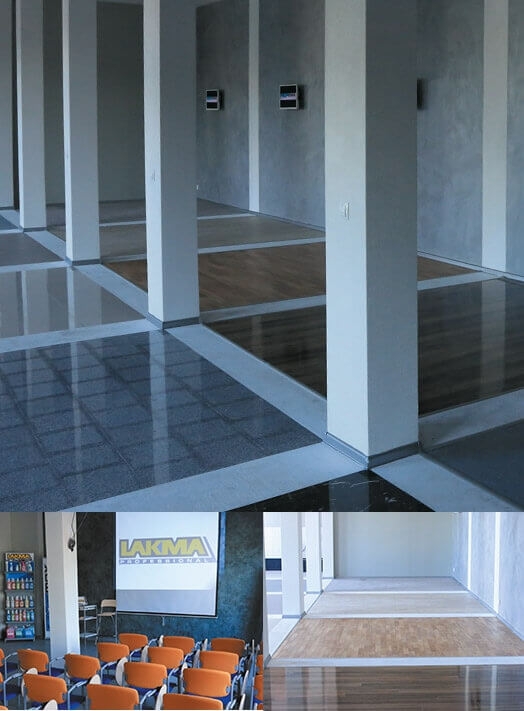 Location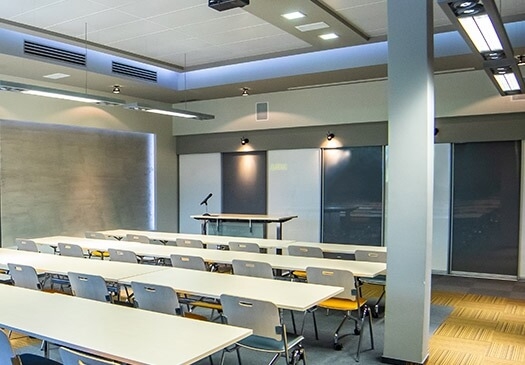 Center of Poland - Zgierz
ul. 3 maja 4 (I piętro)
95-100 Zgierz
show route
South of Poland - Warszowice
ul. Gajowa 7
42-254 Warszowice
show route