FLORMATIK V

Everyday cleaning agent

5 L | 10 L | 200 L
FLORMATIK V is an agent for daily cleaning of all water-resistant surfaces (such as e.g. PVC, linoleum, artificial and natural stone, and marble).It is also suitable for surfaces protected with polymers.
Detailed description and how to use
Downloadable files
Detailed description
Thanks to its highly concentrated
nature, the preparation is very eefcient in use.
The agent generates foam poorly. It is intended
for manual cleaning and for scrubber-sweeper
machines.
eficient
suitable for all water-resistant surfaces
does not leave streaks
non-slip properties (PN-EN 14041 standard)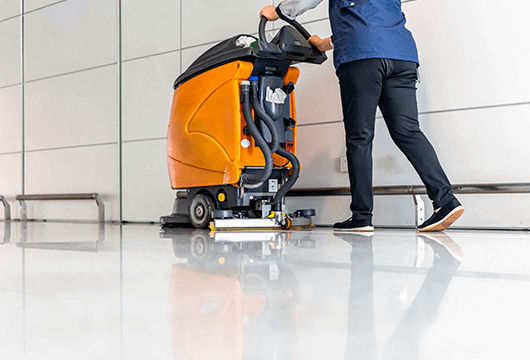 How to use
Concentrate

Concentration from 0.25% to 2% depending on the degree of soiling of the surface cleaned.