SILUX WC GEL ACID

Limescale and rust removing agent for sanitary facilities

750 ml | 5 L
SILUX WC GEL ACID is a highly concentrated agent for limescale and rust removal. Perfect for removing dirt for places that are dificult to access.
Detailed description and how to use
Downloadable files
Order a test product
Detailed description
Thanks to its gel form it is easy to apply
and adheres closely to the surface cleaned, acting
below the water line.
pleasant forest scent
does not contain chlorine
contains hydrochloric acid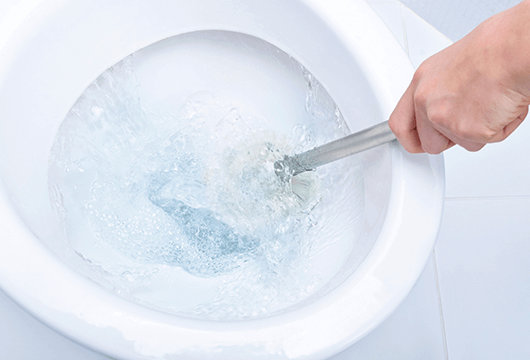 How to use
Ready to use

Apply the gel evenly under the toilet pan rim. Flush with water after 2–3 minutes. In case of strong contamination leave the product for 10 to 15 minutes, then wipe with a brush and rinse with water.

ATTENTION!
Do not mix with agent that contain chlorine or with other cleaning agents. Prevent contact with any surfaces other than toilet pan.
Downloadable files
Order a test product