CALC CLEANER

Universal descaler

500 ml | 5 L
CALC CLEANER is an acidic agent that is effective at removing limescale, lime deposits, soap deposits, and rust. It is indispensable in every home, office, store and other public utility facilities.
Detailed description and how to use
Downloadable files
Order a test product
Detailed description
It is suitable for cleaning all the washable surfaces such
as: washbasins, showers, bathtubs, toilets, fittings,
mixers, car wheels, tiles, etc. It perfectly dissolves limescale on kitchen devices, as well as on other surfaces exposed to constant impact of water.
effective at dissolving limescale
pleasantly scented
suitable for application on surfaces having
contact with food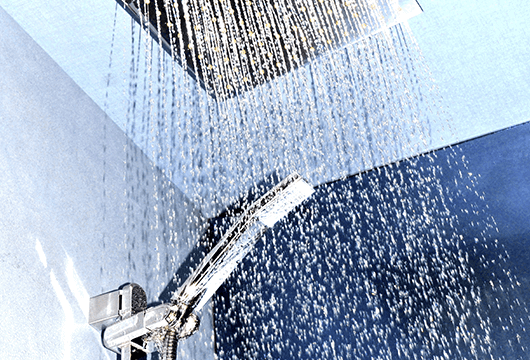 How to use
Ready to use.

Spray the soiled surface evenly and wipe it with a cloth. In case of stubborn dirt, leave the agent for 5-10 minutes to work. Then wipe it with damp cloth or rinse with water. Brush if necessary. In case of a thick layer of limescale, repeat the procedure.

ATTENTION!
Apply on acid-resistant surfaces only. Surfaces coming in contact
Downloadable files
Order a test product