FLORMATIK GMS

Specialist agent for industrial cleaning

1 L | 5 L
FLORMATIK GMS is a strong alkaline agent intended for cleaning water-resistant industrial floors that are not protected with polymers. It can be applied for cleaning all types of surfaces, except for wooden floors and textile linings.
Detailed description and how to use
Downloadable files
Detailed description
The combinations of alkalis and surfactants results in
excellent emulsification of dirt particles. Perfect for cleaning large surfaces The product is intended for machine cleaning (all kinds of machines) and in appropriate concentration it can also be used for manual cleaning.
excellent degreasing properties
eficient
perfect for use on large surfaces
does not contain phosphates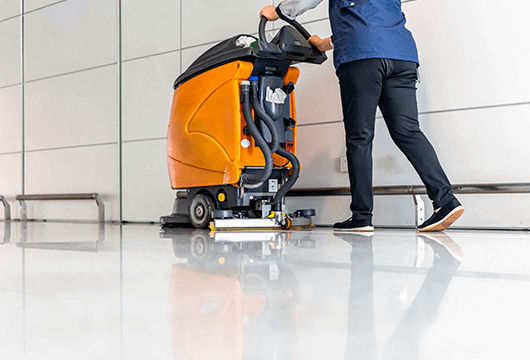 How to use
Concentrate.
Heavy-duty cleaning: 10–15% concentration. Apply the solution onto the floor, leave for 10 minutes, scrub, and finally collected the dirt dissolved.
Everyday cleaning: 0.5–2% concentration.
Manual cleaning: 0.1–2% concentration.

ATTENTION!
Do not use the agent on surfaces protected with polymers. Do not apply on surfaces sensitive to alkalis.