FLORMATIK GRES ACID

Acidic agent for cleaning stoneware tiles

1 L | 10 L
FLORMATIK GRES ACID is a product with acidic pH, based on phosphoric acid, which, depending on the concentration, is perfect for heavy duty cleaning and cleaning microporous waterresistant surfaces. It is particularly recommended for cleaning stoneware tiles (gres) and anti-slip tiles.
Detailed description and how to use
Downloadable files
Order a test product
Detailed description
The preparation penetrates the pores deeply, dissolving the limescale, rust, cement residues and lime deposits. FLORMATIK GRES ACID is used for manual cleaning, in cleaning machines, and in single-disc scrubbing machines.
emoves limescale and rust
dissolves cement residues
deep penetration of pores
based on phosphoric acid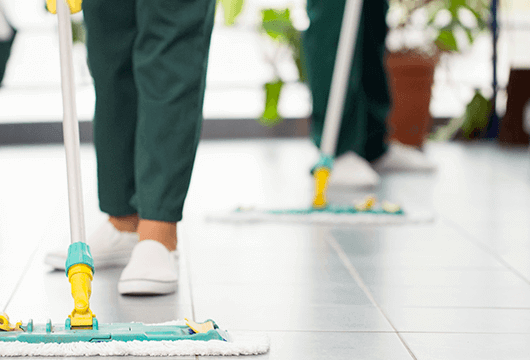 How to use
Concentrate.

Prepare a working solution depending on the intended application and the degree of contamination of surface cleaned.
Heavy-duty cleaning: 10% concentration. Spread the solution on the surface and leave for 5–10 minutes to act. Afterwards, use single-disc scrubbing machine for cleaning. Collect the dirt using a vacuum cleaner, rinse twice with cold water. Finish
with drying the floor thoroughly.
Cleaning machine: 2–5% concentration.
Everyday cleaning: 1% concentration.

ATTENTION!
Do not apply on surfaces sensitive to acids. Do not mix with products containing chlorine. Rinse
with cold water. Dampen the tiling joints prior to cleaning.
Downloadable files
Order a test product