SBN 01

Polymer removing cleaning agent – does not require neutralization with water

5 L
SBN is a concentrated preparation intended for removing old layers of wax and polymers, as well as removing stubborn dirt. Intended for "dry" cleaning, i.e. cleaning without neutralisation, of surfaces such as: varnished wood, varnished parquet, panels, linoleum, epoxy resin, natural and artificial stone, and ceramics.
Detailed description and how to use
Downloadable files
Order a test product
Detailed description
Recommended particularly for places where strong alkaline cleaners cannot be used. The agent is
characterised by poor foaming and therefore
it is suitable for use in single-disc rotary floor
machines, as well as for manual cleaning.
can be applied on surfaces sensitive to strong
alkalis
facilitates removal of old gloss coatings
suitable for cleaning protected wooden floors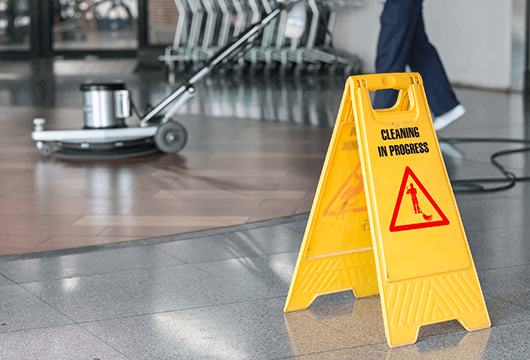 How to use
Concentrate

20% concentration. Wooden floors, panels: Apply directly on the cleaned surfaces by spraying and immediately
clean using a machine or manually.

ATTENTION!
Unsuitable for unprotected wooden and cork floors.
Downloadable files
Order a test product