SILUX WC GEL STRONG

Sanitary facility cleaning and disinfection agent

750 ml | 5 L
SILUX STRONG WC GEL has bactericidal and fungicidal properties. Perfect for cleaning and disinfecting all sanitary accessories (e.g.: washbasins, shower cabins, ceramic surfaces, plastic surfaces, enameled surfaces, toilets) as well as unblocking drain traps and drain grates
Detailed description and how to use
Downloadable files
Order a test product
Detailed description
Thanks to its gel form it adheres closely to the
surface cleaned. Particularly recommended for
use in HACCP systems for maintaining cleanliness
of back-up facilities.
2 in 1 product — CLEANS AND DISINFECTS
contains chlorine
used in HACCP systems
0361/03 - number of permit for biocidal product
marketing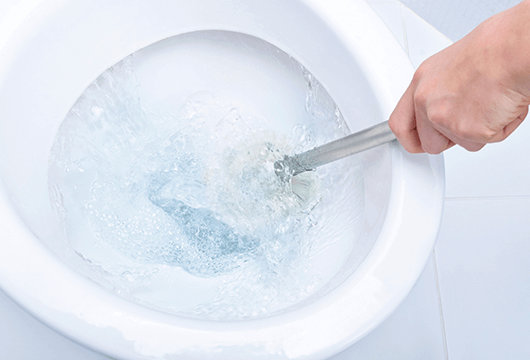 How to use
Ready to use

Toilet cleaning: apply the gel evenly under the toilet pan rim. Flush with water after 15–30 minutes. In case of stubborn dirt pour 100 ml of the agent into the toilet pan and leave overnight, then flush.

Concentrate.

Cleaning of surfaces: add 150 mL of gel to 5L of water. Alternatively apply gel on a cloth, clean the surface and rinse with water after approx. 2-3 min. The time from applying the product to achieving a biocidal effect is 15 minutes.

ATTENTION!
Do not combine with acidic agents.
Downloadable files
Order a test product