DAILY CLEAN WOOD AND PANELS

Cleaning and preserving agent

1 L | 5 L
DAILY CLEAN WOOD AND PANELS is a product for cleaning and preserving oor panels, wall panels, parquets, varnished wood surfaces, and wood-based panels.
Detailed description and how to use
Downloadable files
Order a test product
Detailed description
Thanks to the natural wax content it preserves the surfaces cleaned and protected them against water ingress. It leaves
a long-lasting smell of orange peel in the room. Does not leave streaks. It can be used on oors coated with protecting and glossing agents (e.g. GLOSS PROTECT WOOD AND PANELS)
contains natural waxes
does not leave streaks
protects the surface
leaves a pleasant smell of orange peel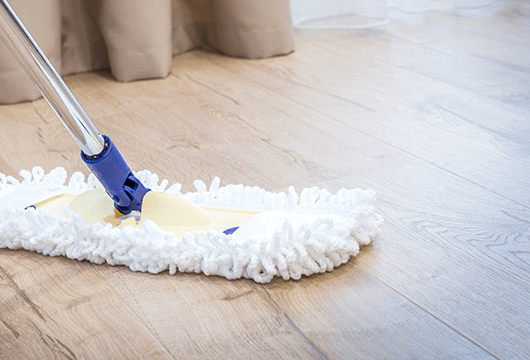 How to use
Concentrate.

Concentration from 0.5% to 1% depending on the degree of soiling. Persistent dirt can be removed by washing with undiluted liquid applied on a sponge or a cloth. Before using the product, clean the surface from dust, sand and other contamination.
Downloadable files
Order a test product