PROFIMAX BRILLANT

Manual dish washing agent

1 L | 5 L
Manual dish washing liquid. Removes contamination from food, fat and dirt from dishes, cutlery, etc. in an effcient and effective manner.
Detailed description and how to use
Downloadable files
Order a test product
Detailed description
Provides perfect foaming and dissolves fat effectively even in cold water. A small amount of liquid enables washing many dishes.
gentle for hand skin
effcient
enables washing even in cold water
gentle and pleasant scent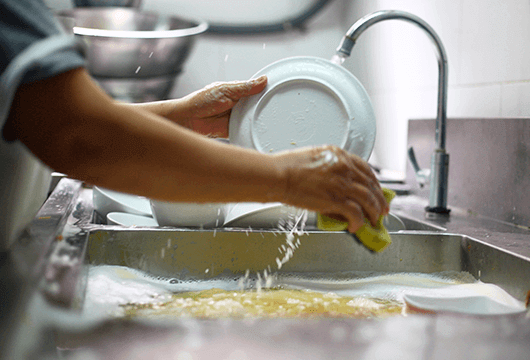 How to use
Ready to use.

Dissolve 50 mL of the liquid in 5 L of water.
After washing, rinse the dishes with water and dry them.
Downloadable files
Order a test product