PROFIMAX SP 112CL

CHLORINE-BASED AGENT FOR MACHINE WASHING OF DISHES

5 L
PROFIMAX SP 112 Cl is a highly concentrated agent for washing dishes in various types of industrial dishwashers.
Detailed description and how to use
Downloadable files
Order a test product
Detailed description
It has a bleaching effect. It contains activated chlorine and a mix of alkalis, which enables effective removal of fats, food remains and other organic contamination (e.g. fruit, coffee and teas stains). This agent can be used for
cleaning at various water hardness levels
contains activated chlorine
has a bleaching effect
strong concentrate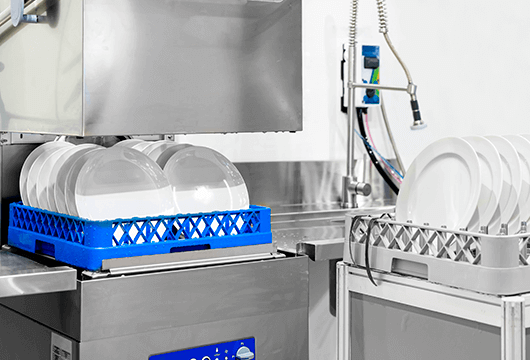 How to use
Concentrate.

It is recommended to use with a pump dispenser in the amount of 1–3 ml of cleaning agent per 1 litre of water depending on whether the dishes underwent preliminary washing and on water hardness.

ATTENTION!
Not suitable for cleaning copper, brass, aluminum and silver dishes.
Do not apply on surfaces sensitive to alkalis.
Downloadable files
Order a test product