PROFIMAX SP 140

Universal agents for cleaning kitchen surfaces

5 L
PROFIMAX SP 140 is intended for manual cleaning of hard surfaces in kitchens, canteens, restaurants, etc. that are made of stainless steel, ceramic tiles, terracotta, glass, plastics, rubber, enamel, and porcelain.
Detailed description and how to use
Downloadable files
Order a test product
Detailed description
The optimal content of detergents makes the product effective at removal of any organic and inorganic contamination
(proteins, grease, dust). The product is intended for manual cleaning or cleaning using a foam generator.
effectively removes organic contamination
(proteins, grease)
approved for contact with food
enables full wettability of surfaces cleaned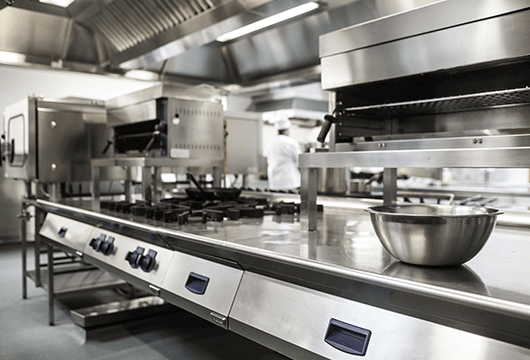 How to use
Concentrate.
Concentration from 0.5% to 1.0% depending on the degree of soiling. It is best to rinse the surfaces
cleaned with potable water.

ATTENTION!
Not suitable for cleaning polished aluminum and surfaces sensitive to alkalis.
Order a test product