PROFIMAX SP 170

Stainless steel protection and care agent

1 L
PROFIMAX SP 170 is a product intended for protection of and care for stainless steel surfaces, such as dishwashers, cold rooms, doors and walls of ovens, counters, handrails, etc.
Detailed description and how to use
Downloadable files
Order a test product
Detailed description
It contains an emollient and silicon oils that preserve and protect surfaces against water and fat stains.
SP 170 provides the surface cleaned with a gentle
gloss.
effectively protects and provides a gentle
gloss
protects against stains from water and fats
contains silicon oils
does not contain petroleum derivatives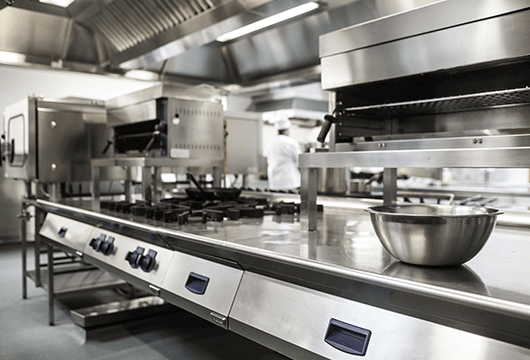 How to use
Ready to use.

The stainless steel surfaces should be degreased prior to applying the agent. Then the agent should
be applied onto a cloth or paper towel and the surface cleaned should be polished.

ATTENTION!
Do not use on surfaces in direct contact with food.
Downloadable files
Order a test product