DAILY CLEAN PVC, GLAZE AND TERRACOTTA

Cleaning and preserving agent

1 L | 5 L
DAILY CLEAN PVC, GLAZE AND TERRACOTTA is a product intended for cleaning and preserving surfaces made of PVC, glazed tiles and terracotta
Detailed description and how to use
Downloadable files
Order a test product
Detailed description
It is used for regular cleaning. Does not require rinsing with water, does not cause layer buildup, and leaves a pleasant smell. Recommended for application on floors protected with polymers (e.g. GLOSS PROTECT PVC or GLOSS PROTECT
STONE AND TERRACOTTA).
effectively removes all kinds of dirt
does not leave streaks
excellent surface wetting
leaves a pleasant smell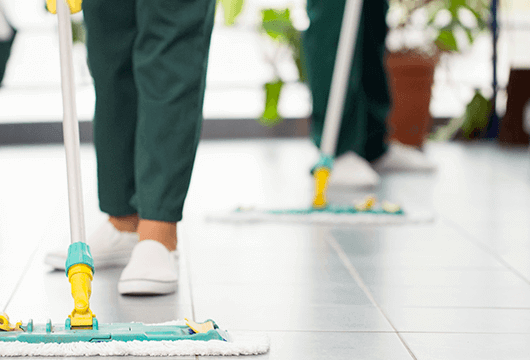 How to use
Concentrate.

Concentration from 0.5% to 1% depending on thedegree of soiling. In order to remove persistent dirt, wash with undiluted liquid using a sponge or a cloth.
Downloadable files
Order a test product