PROFIMAX SP 112 Bar

GLASS AND TABLEWARE MACHINE WASHING AGENT

5 L
PROFIMAX SP 112 Bar s a highly concentrated liquid agent for machine washing of glass and tableware. Thanks to its specially designed formula it perfectly removes organic contamination from glass, ceramic and plastic dishes, as well as fromżmetal surfaces.
Detailed description and how to use
Downloadable files
Order a test product
Detailed description
Prevents limescale buildup on dishwasher components, even when hard water is used. The agent does not leave residue or waterstains
on the dishes washed.
effective cleaning at various water hardness levels
protects the dishwasher
glass DOES NOT REQUIRE POLISHING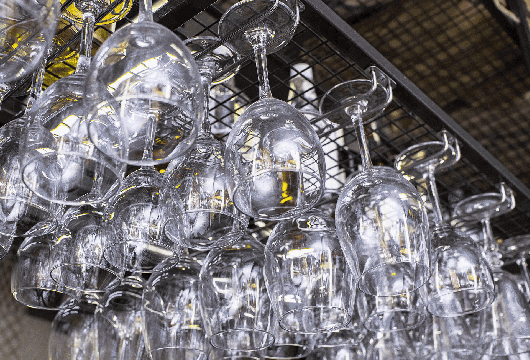 How to use
Concentrate.

Dose manually or using a pump dispenser. Average dosing: 2–4 mL of cleaning agent per 1 litre of water, depending on dishwasher type and water hardness.

ATTENTION!
Not suitable for cleaning copper, brass, aluminum, silver and rubber dishes. Do not apply on surfaces sensitive to alkalis.*
Downloadable files
Order a test product