PROFIMAX SPD 105

Quick disinfecting agent

1 L
PROFIMAX SPD 105 is a liquid, biocidal, alcohol-based agent for quick spot disinfection and for cleaning of various surfaces (counters, tables, etc.) and accessories (slicers, bain maries, knives, etc.) coming in contact with food.
Detailed description and how to use
Downloadable files
Order a test product
Detailed description
SPD 105 is particularly suitable for maintaining microbiological cleanliness at facilities applying the HACCP (kitchens,
cafeterias, food warehouses, grocery stores and
food industry facilities).
biocidal effect (bacteria + fungi) achieved within
60 seconds
approved for contact with food
permit for biocidal product marketing no.
4196/10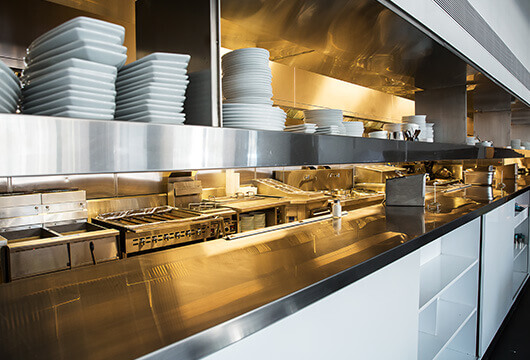 How to use
Ready to use.
Start with using the sprayer to apply the agent onto a previously cleaned surface, using about 25 ml of the product per m2 of surface, and keep the surface wet for 60 seconds in order to achieve complete disinfection (bacteria + fungi). Make sure to wet the
disinfected surface evenly and completely. There is no time limit with regards to when facility and equipment can be used after disinfection. Apply in rooms equipped with general ventilation. There is no need to install special ventilation for the facility because of using the product. The time from application to achieving the biocidal effect (bacteria + fungi) is up to 60 seconds.
In case of using the PROFIMAX SPD 105 product on surfaces coming in contact with food, such surfaces have to be rinsed with potable water.

ATTENTION!
The product should not be applied on surfaces sensitive to alcohol, such as: plexiglass, acrylic glass, etc.
Downloadable files
Order a test product