PROFIMAX SP 101 - VENDING COFFEE

Degreasing agent

1L
PROFIMAX SP 101 is a concentrated agent for removing coffee, teas and chocolate stains from traditional coffee machines and vending machines.
Detailed description and how to use
Downloadable files
Order a test product
Detailed description


It can also be used for cleaning through immersing the components removed from coffee machines or vending machines.
It is also suitable for washing cups. Effectively removes grease and protein contamination, as well as typical coffee, tea and chocolate stains.
effectively removes coffee, tea and chocolate
stains
very easy to rinse away
liquid product — works immediately after adding
water
approved for contact with food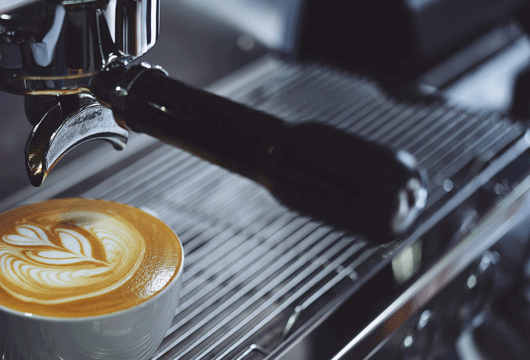 How to use
Concentrate.
Coffee machines: pour in one dose of the agent (10 ml). Place the portafilter in the portafilter mount in coffee machine and activate water flow 5–10 times for a few seconds each time. Remove the portafilter and drain the solution. Next, replace the portafilter and flush the espresso machine until the outflowing water is clean.
Attention! The procedure above is of general character and prior to the frst cleaning it is necessary to become familiar with the manual from the coffee machine manufacturer.
Washing through immersion: concentration from 0.5% to 1% depending on the degree of soiling. Use water with temperature of 40°C - 50°C to prepare the solution. The agent needs to work for 15 minutes. Rinse thoroughly with clean water.
Downloadable files
Order a test product